Energy™️ Tibetan Bracelet of Natural Stones
 Ancient remedy eliminates fears forever
More energy and less stress!
Collected in ancient mountains of India
| | |
| --- | --- |
| | Consider buying for your family, partner and friends. The benefits multiply with more carriers because positive energy attracts more positive energy. |

FEATURED IN
Recommended by Naturopaths and Healers


Dr. Shari B.
PHD, M.A
"When it comes to dealing with anxiety there is a multitude of treatments out there, but the Tibetan bracelet is the one that I think works the best, and in fact, I'm going to put my name on it. The Tibetan bracelet is absolutely life-changing in terms of mental relaxation and well-being."

HOW IT WORKS
Improve your sleep
Thanks to the powerful properties of crystals, they relieve excessive thoughts and worries. Crystals promote relaxation, better rest and you will wake up feeling refreshed.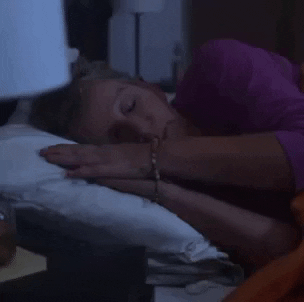 Verified gemstones
At Energy™️, our gemstones and crystals have healing properties that help balance the body, mind and spirit - use them as part of your spiritual practices! Incorporate gemstones into rituals to restore energy fields, obtain peace, and promote love and security.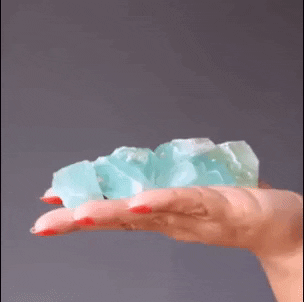 Protects from harmful EMF
Protects from harmful EMF radiation, wifi, 5G phone and harmful vibrations. The glass absorbs harmful radiation and prevents the waves from penetrating your body.

Ready to change your life?
AMETHYST
Amethyst is a variety of quartz found in many places in the world. It forms as clear, terminated crystals of all sizes in geodes, clusters and as long individual terminations.
The presence of manganese in clear Quartz produces Amethyst, while additional amounts of iron vary the purple coloration.
In today's world, the meanings of the Amethyst crystal are similar to its historical roots. It remains a remarkable stone of spirituality and contentment, known for its metaphysical abilities to quiet the mind and inspire an enhanced meditative state.


WHY CHOOSE ENERGY™?



24/7 Customer
Service

We will always be there for you when you need us

Product of
2022

Award-winning product of the year for the Spiritual Readers List

 Recommended
by experts

Recommended by the best naturopaths and energy healers

COMPARE THE BENEFITS OF ENERGY™

Have you seen enough?
#1 recommended by thousands of customers!
4.87
★★★★★ 12,400+ Reviews
Sarah M.

★★★★★
Syracuse, NY
Verified Client

Great quality and looks fantastic....
It's so pretty! I love it and it is seriously keeping all the anxiety away. I feel so calm when I have it on. I feel like so many things that could have gone wrong for me lately would have gone wrong if I didn't have this beautiful bracelet. I really do. I am so thankful.
Emily S.

★★★★★
Dallas, TX
Verified Client

Goodbye to anxiety!
Beautiful bracelet. I feel calmer already. I originally bought this bracelet because I knew someone who really believed in these. And I've been going through a rough patch these past 2 years. I'm willing to try anything that will help me feel better. So I'm happy with this product. It fits well, it's adjustable. and it's comfortable and looks good on you! I highly recommend it.
Mary

★★★★★
Denver, CO
Verified Client

It was exactly as promised
Beautiful gemstone bracelet. As soon as I put it on my mood immediately changed. It is very helpful in reducing stress and anxiety and is also a great fashion accessory.


Monica S.

★★★★★
San Diego, CA
Verified Client

I can't get enough
I want a whole box of these! My life has positively changed and I already feel the power of the gems. Last week I was promoted. Apparently my boss has noticed my increased performance and energy with clients.

Tatiana V.


★★★★★
New York, CA
Verified Client

A gift from heaven...
I get very stressed at work. I have a lot of anxiety and have been on medication for years. I bought this to see if it would help. It really does, it has lowered my anxiety and I have noticed a change. I plan to buy one for all the girls in my family. Thank you so much.


FREQUENT QUESTIONS
What is your Tibetan Bracelet made of?
The Tibetan Bracelet is made of natural stones. Being its beads made of a natural material, the bracelet is hypoallergenic, making it suitable for everyone.
How long does it take for this product to take effect?
The effect of the gemstones begins immediately after putting them on. It takes up to 30 days to experience the full effect.
Will the bracelet fit my wrist?
The Tibetan Bracelet is extensible to fit any wrist.
If my family and friends want the bracelet, should I buy it for them too?
With our Buy More Save More program, it's a good idea to buy several bracelets to take advantage of the extra savings. And what's better, when you buy the bracelet for others, you accumulate good karma that can lead to attracting better energy into your life.
Is it safe to use?
Made of hypoallergenic, high quality, non-toxic materials: Made with the highest quality gemstones that won't bother you. We have our gemstones tested with the help of master appraisers.
How many uses?
It always works.
Similar items you might like
Based on what customers bought
verified
Satisfaction
We stand by our high-quality products for your satisfaction.
lock
Secure Checkout
Pay with the world's most popular and secure payment methods.
receipt
Great Value
We offer competitive prices on all of our exclusive products.
local_shipping
Worldwide Delivery
We arrive wherever you are.